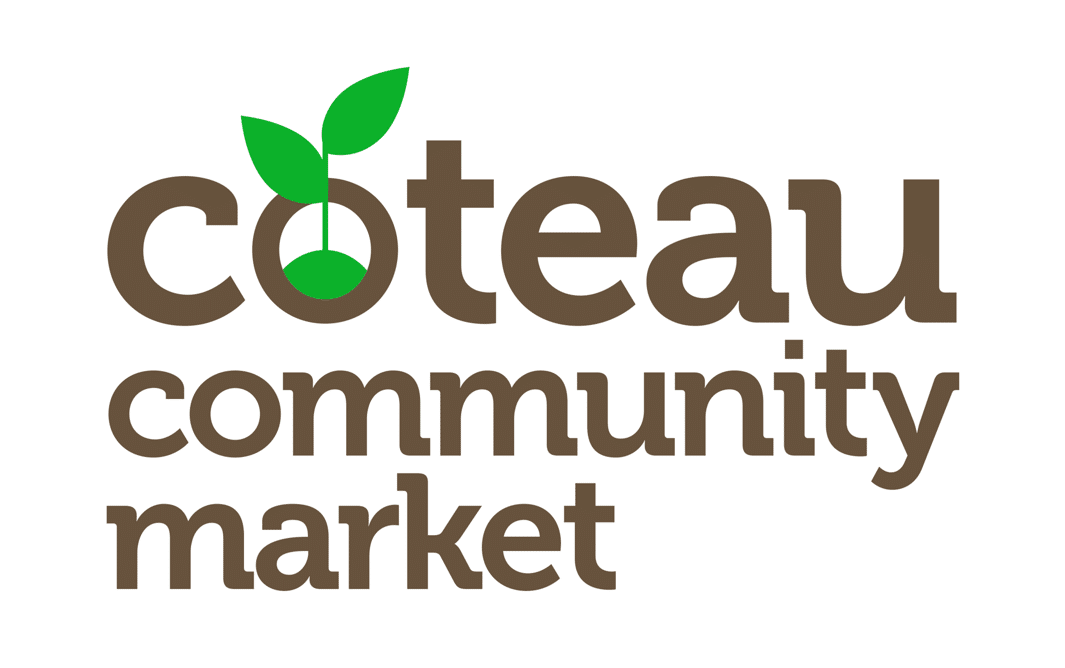 Coteau Community Market is a member-owned, near-zero-waste, cooperative food market opening in Watertown, South Dakota, USA. The market is focused on providing local, healthy, sustainable, affordable food to people in Watertown and the surrounding area.
By being a member of Coteau Community Market, you have part ownership in your local food co-op. You are creating a stronger and more resilient local food economy by helping local growers and producers bring healthy food options to our community. You don't have to be a member of Coteau Community Market to shop at the co-op.
We need your support. Becoming a member (and a producer, if you are one) will help Coteau Community Market create a better local food economy and community.
Local
Where possible, the produce and food goods you buy at Coteau Community Market are grown or produced locally.
Buying locally has a multiplier effect on our local economy: farmers have a place to sell their products locally and get paid more than they would selling to bulk purchasers. The producers buy from other local businesses, which pays the salaries of workers who also spend locally, and so on.
Healthy
No genetically modified organisms (GMOs), manufactured chemicals, antibiotics, or toxins
Fruits and vegetables are only available during their peak season of freshness, which maximizes the nutrients our bodies gain from the food we eat
Animals are raised humanely and on natural pastures, not in confined animal feeding operations (CAFOs)
Animals are butchered and processed locally
Sustainable
When we say sustainable, we mean that what we sell helps by being sustainable in three areas: ecologically, economically, and socially.
Farmers and producers are paid fair prices for their products
Farming practices improve and sustain the soil
No synthetic chemicals are used (herbicides, insecticides, chemical fertilizers, etc.)
Fields aren't tiled and drained
No confined animal feeding operations (CAFOs)
No genetically modified organisms (GMOs)
Near-zero packaging cuts down trash: use your own reusable containers and buy only what you want of many bulk items (grains, beans, flours, seeds, herbs, spices, etc.)
Affordable
Stocking local products in bulk cuts packaging and transportation costs. Those savings get passed on to customers.
The market doesn't charge more just because something is labeled organic or natural.