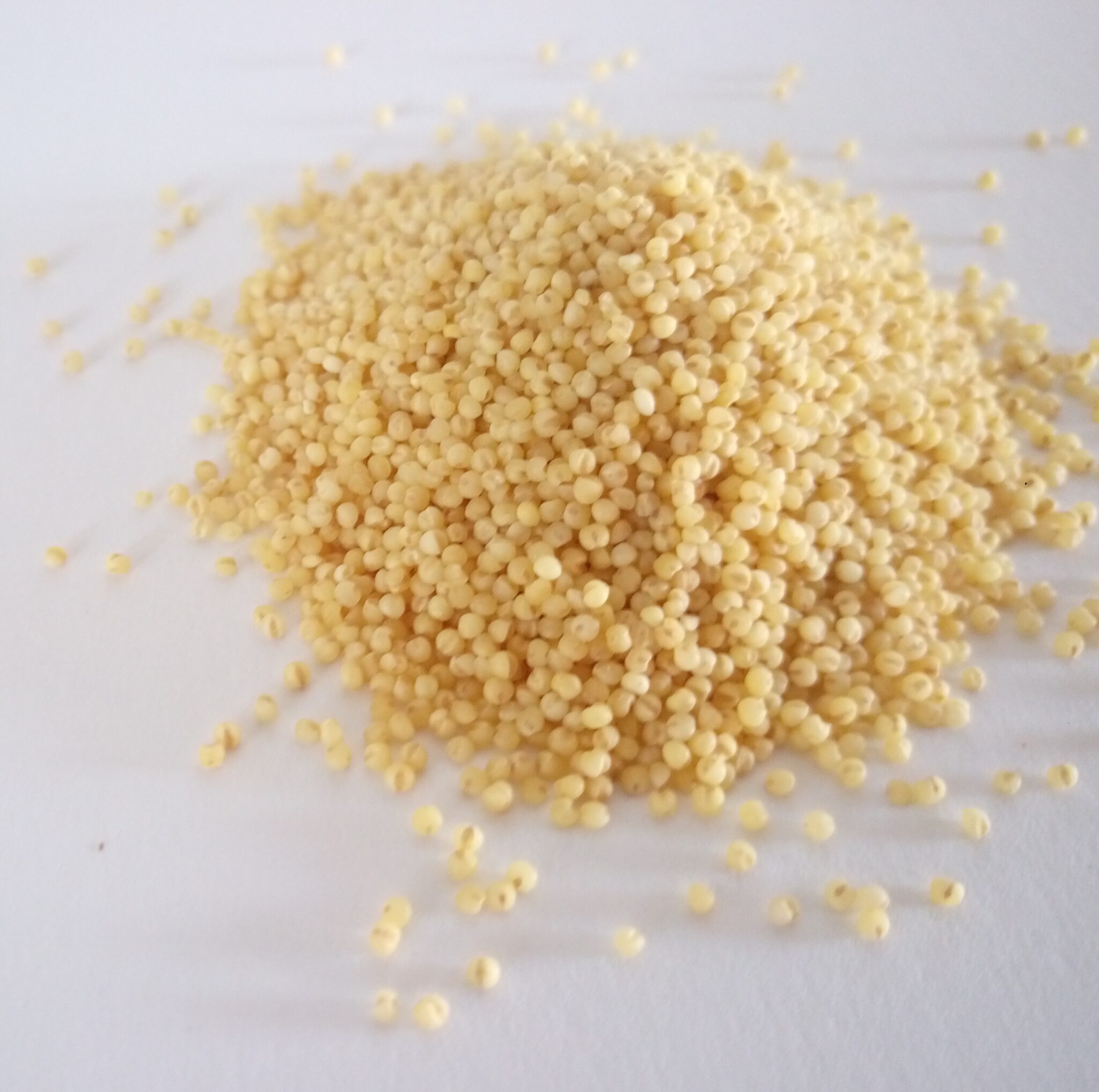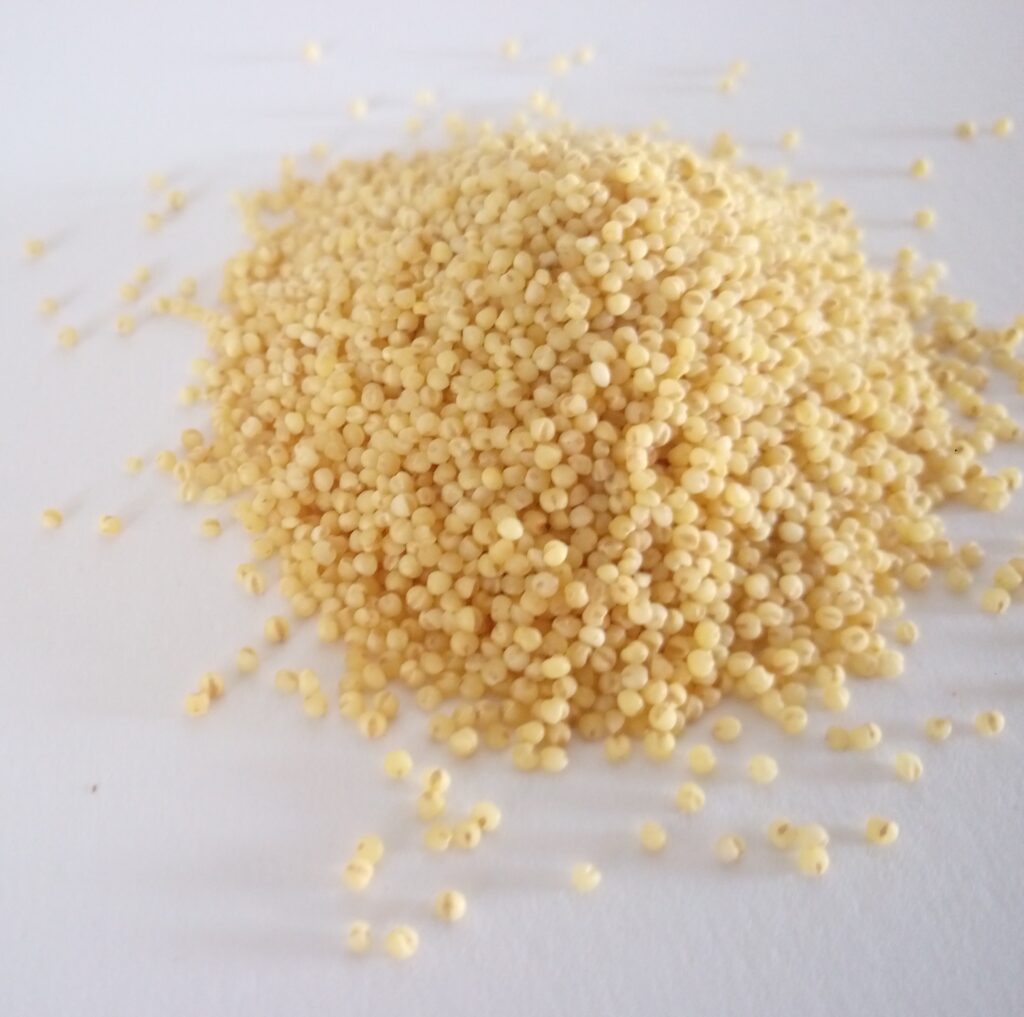 Coteau Community Market member Jan Mullin came up with this riff on rice-based vegetable casseroles using millet. Millet is less expensive than many other whole grains, nutrient-dense, and gluten-free.
This dish is very filling and makes a wonderful entrée or side dish.
1 large onion, chopped
1/2 crown of broccoli, chopped into bite-sized pieces
1/2 head of cauliflower, chopped into bite-sized pieces
(use whatever crunch vegetables you have on hand)
2 cups millet, uncooked
approximately 4 cups vegetable broth (water and vegetable bouillon works well) (this isn't an exact amount--you need enough liquid to just cover everything in the pot)
8 ounces sharp cheddar cheese, shredded
Preheat oven to 390° (convection oven)/400° (conventional). Use a cast iron Dutch oven or other ovenproof cooking pan that can go from stove top to into the oven. Sauté onion in choice of fat (butter, ghee, olive oil), then add millet. Toast millet for a minute or two. Add broth and bring to a boil. Mix in cheese. Cover and bake for 50 minutes. Top with additional cheese for serving.